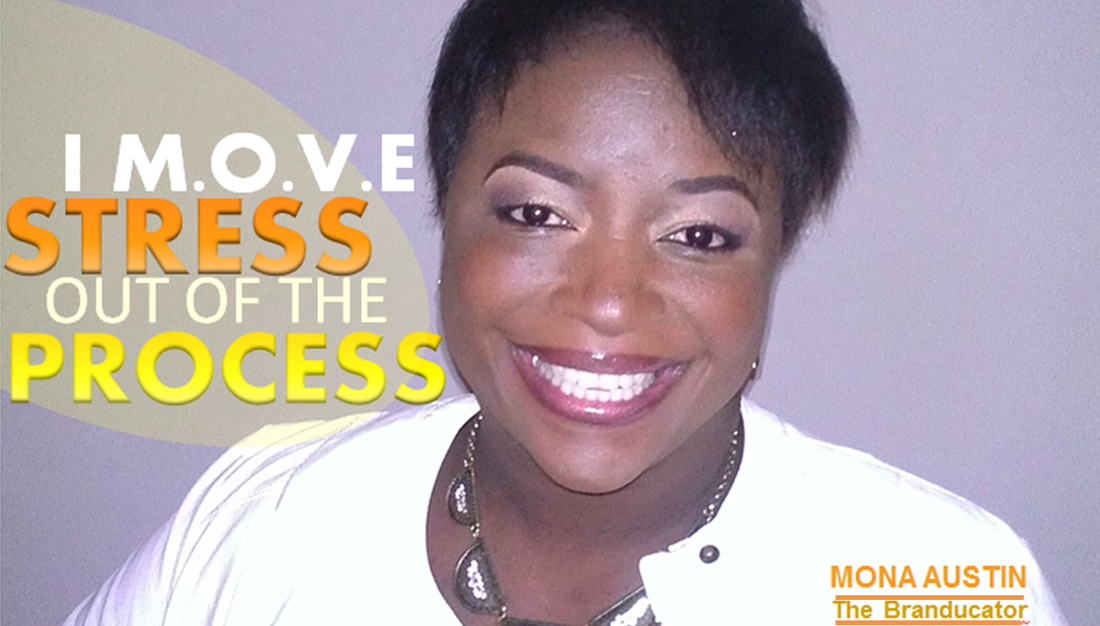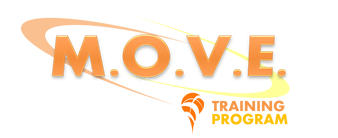 "SIX SIGMA COACHING" FOR BUSINESS & PERSONAL BRAND ILLUMINATION

Get ready to M.O.V.E = Mastering, Optimized, Value & Efficiency!

If you make marketing and promotions decisions for a company, small business, non-profit organization or yourself or are a project or operations manager who is stuck -- M.O.V.E. is a quality focused training program offered by Jireh Communications Group that ensures consistent results over time with measurable ROI that you should tap into. The program comes with comprehensive training materials and is available by phone, online or in-person. The M.O.V.E. Training Program can be administered to teams or individuals and is customized to your specific needs. Mona Austin, owner of Jireh Communications Group, who holds certifications in Lean, Green and Black Belt Six Sigma, developed The M.O.V.E. Training Program to streamline processes and add value in customer relations. You won't find this approach to business and professional development anywhere else!
Contact Jireh Communications Group to schedule a training session or for more information about improving the day-to-day operations of your organization at (703) 986-3464.

---
---
Offered monthly, the M.O.V.E. Teleseminar Series addresses best practices and pitfalls around a variety of business topics. Join the call on Thursdays at 8:00 p.m.

SIGN UP FOR THE M.O.V.E. CALL FOR TIPS, ADVICE & INSPIRING TESTIMONIES THAT WILL GET YOU ON THE PATH TO SUCCESS IN MARKETING, PERSONAL BRANDING & PUBLIC RELATIONS
AT ABSOLUTELY NO COST!

"I was primarily inspired to present a telesummit series to provide

accurate, honest, practical, trustworthy info and advice

from the fields of advertising, marketing and public relations, because these areas are essential to business growth. " ~MONA AUSTIN

There is no shortage of online teleseminars. The format of many teleseminars is testimonial based and the advice presented tends to yield results that "are not typical." Some

false marketing prophets

and

internet evangelists

have been spouting claims they could not begin to deliver, recycling popular marketing rhetoric or selling sloppy cookie-cutter solutions. The M.O.V.E. Teleseminar is not a sales call. On our calls you are educated with the standards that will enable you to spot counterfeit consultation in an instant.

"As a specialist in quality, I enjoy problem solving, finding ways to work efficiently and improve lives. If you are wondering about the value of the information I'll be sharing, I challenge you to join the call and test my input. It costs you nothing to get the information, but not getting it could cost you more than you are willing to pay."

~MONA AUSTIN

YOU DID NOT STUMBLE UPON THIS PAGE BY MISTAKE! YOU ARE IN THE RIGHT PLACE AT THE RIGHT TIME TO CHANGE THE WAY YOU ARE DOING BUSINESS FOR MORE VISIBILITY, PROFITABILITY & MARKETABILITY. There are 3 THINGS that can transform nearly any business or organization from DORMANT to DYNAMIC instantly:

Did you notice money is not on the list? Obviously, operating capital is important, but it's not the only thing that interferes with an entity's performance. Thinking money alone will turn a struggling business around is a flat out misconception. That's the WRONG mindset. Thousands of American businesses were built from the ground up from an individuals vision and hard work.

One of the main reasons entrepreneurs and small businesses in particular fail is due to a combination of the mis-management of the brand or the lack of an enterprising, systematic solution that measures outcomes.

They don't know what to do, when to do it or how to do it, but are operating on a shoestring budget and try to figure everything out on their own instead of seeking the input of a professional to save money, when in actuality not getting it right the first time is often more costly.

For this reason, three of the topics you'll get a ton of information on during the call are e-mail marketing, branding and personal branding.

Let's be clear. . .

Branding is not reserved only for thought leaders and online marketers and corporate giants. Utilizing company brand value and having a personal brand can be lucrative a game-changer for brick and mortar establishments too.

Ugh! There goes one of those over-used marketing buzzwords again. . . GAME CHANGER. We almost hit backspace, but didn't because that's who many of the thought leaders and high performing companies are -- game changers. They got customers to like and trust them, which has everything to do with branding and personal branding.

Wanna be a GAME CHANGER too?

We look forward to sharing more with you on how to M.O.V.E. and make GAME CHANGING EARNINGS!

Both The MOVE Training Program and the M.O.V.E. Teleseminar consist of life and business altering details that most marketers dare not tell you. Take advantage of this no fluff offer to start moving ahead now.

---