Meet our founder.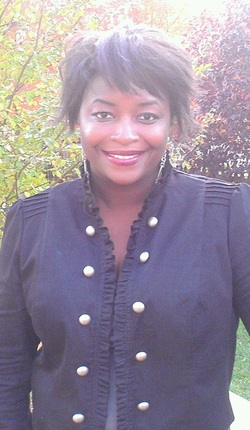 Mona Austin is a nationally syndicated Web and Radio Journalist and the Founder and Creative Director of Jireh Communications Group (JCG). JCG is a boutique, creative services and communications firm specializing in digital PR, media capture, branding, marketing, and special events. While serving diverse clientele Austin has simultaneously been a dedicated military wife and mother. Her career has taken her down two distinct, yet complementary paths. Meet the CEO and the Journalist:
[THE CEO]:
After leaving corporate America in 2001, unable to withstand a corporate culture where there were no women in leadership, Mrs. Austin started her firm with nothing but her voice and a vision. Austin formed Jireh Communications Group (JCG) in Colorado Springs, CO with the goal to increase brand recognition for businesses and ministries utilizing new media solutions. JCG made a name for itself using the Web as a cost effective means to chart untapped territory, developing a knack for creating digital campaigns.
While the company was in its infancy, Austin was tapped to present a branding talk for a National Association of Business Owners event. Strong interest in the content she shared led to the development of the consulting end of the business.
Since then, the company has been dedicated to providing products and services in the entertainment, non-profit, political and faith-based sectors. Forging direct promotions and product engagement for beauty and hair care brands like Carol's Daughter through event marketing JCG has steadily grown into a trustworthy name in the general and faith-based marketing lexicon. Austin has brokered sponsorship deals with major global brands such as Cover Girl and been a product placement liaison, executing brand placement at major award shows such as the Grammys. Austin is most proud of her work producing the Inaugural Gospel Concert & Prayer Service that brought together politicians, gospel acts and the community of faith for the historic second inauguration of President Barack Obama in Washington, DC in 2013.
A visionary leader with passion for women's empowerment, Austin established the Extreme Makeover for the Woman's Soul Empowerment Summit and Wellness retreat, an annual event she where imparts personal branding knowledge.
[THE JOURNALIST]:
A job as a community news reporter with the
Monument Tribune
in Colorado ignited Mona Austin's media career. As a reporter Austin has secured many exclusive interviews with urban entertainment's elite like Idris Elba. Legendary gospel singer Andrae Crouch, who penned many of the hymns of the church, first revealed his Dyslexia to Austin. In 2006 Precious Times Magazine recognized Austin as one of their "Top 15 Under 40" for urban and Christian news coverage. She interviewed the iconic Patti Labelle and contributed the vocalist's "10 Commandments" to the cover story in the same issue. Soon after, Austin became the glossy's Music & Entertainment Editor.
Widely read and shared, her articles and interviews appear regularly on EURWEB.COM and have been published in over 12 offline and online publications including the Los Angeles Sentinel, ESSENCE.COM, Black Nobility and Yahoo . Additionally, Austin is the creator of www.newsslice.blogspot.com and www.theslicedaily.com, a site that offers snippets of top news, entertainment, lifestyle, politics and culture for urban audiences.
For more than a decade Austin has been a noticeable voice in online media. Major event coverage includes Democratic Conventions, Grammys, BET Awards and the White House. She has also served as an NPR contributor and is currently an Entertainment and Political Correspondent for the nationally syndicated Rejoice Network. Occasionally, Austin also hosts a half hour magazine-styled TV show, "Gospel Talk" which airs on Channel 10 in Fairfax, Va.
---