It's our time. Step up to the occasion!
Women ROCK! Today's working women are rocking the world of business so hard it is a cause to celebrate and the prime time to build your personal brand as a woman in the workforce. Jireh Communications Group presents "Sisterhood Confidential," a personal and professional development summit that recognizes the contributions of women from all over the business world. At this annual gathering women come together to recharge, make new connections, find out how they take better care of themselves and build upon the knowledge necessary to thrive in an ever-changing marketplace. Designed to promote work and life balance and perpetuate the growth of women owned businesses and women in the workforce, the event starts with "Soiree Femme," a networking mixer followed by a day summit offering training from Mona Austin, The Branducator and an empowerment luncheon. The "Going Up" Elevator Pitch contest is also a part of the experience. Start ups and entrepreneurs who need support in taking their business to the next level and gaining exposure can enter for a chance to win a year's worth of marketing support and other prizes. Also, taking place at Sisterhood Confidential, join the Stiletto Challenge in support of ACTS Turning Point Domestic Violence Shelter. A cross section of women business leaders will share insights on how to remain relevant and compete in a changing workforce. Topics covered will include personal branding,the intersection of business and spirit, self preservation and reinvention after a setback.
You'll be inspired by women who know HOW NOT TO FALL APART while standing their ground in work and life because they have been pushed to the limits and came out on top, without one blemish on their SOULS.TICKETS ARE AVAILABLE AT http://eventbee.com/v/sistersummit2014

THE SCHEDULE
10/17 - Soiree Femme, 6:00 - 9:00 p.m.
The evening will consist of

Networking/Raffles

Guest Speakers

Stiletto Challenge

Gift bags
10/18 - Luncheon and Workshops, 10:00 a.m. - 4:00 p.m.
THE LUNCHEON HAS BEEN POSTPONED.
Venue: Marriott Key Bridge Hotel, Washington, DC
SC 2014 FAQsWhat Is the purpose of SC 2014?
SC 2014 serves to illuminate the shared experiences, unique challenges and demands placed on working women's time, talent and lives, while offering tools for personal and professional growth.
The incorporation of Six Sigma principles and personal branding as tools to managing personal growth distinguishes this event from all others.
Who should attend? All are welcome to attend SC 2014. This event caters to
d
ecision makers, HR Personnel, Business Executives, Consultants, managers, speakers, event planners, entrepreneurs, mid-to-senior level managers, corporate
CEOs, heads of community and networking groups, thought leaders. . .professional women for all tiers.

Where do I register?
You may register at
http://www.
eventbee.com. If you are registering as a group, have a discount or special circumstances please contact us directly at
703-986-3464
703-986-3464
703-986-3464
at
info@jirehcreative.com.
Can I purchase a day pass?
You may pay for a pass for each day. The day pass gives access to all activities on the specific day. Sessions that examine branding, media access, small business issues, the spiritual aspect of business, etc. will all take place on Oct. 18 only (POSTPONED)
---
Who will attend SC 2014?
The ideal Sisterhood Confidential attendee seeks self improvement as well as business knowledge. Sisterhood Confidential is that place where women leaders can feel comfortable as they
recharge, get current and download
their challenges.
SC 2014 was created to cater to the needs of successful women leaders, working moms, caregivers, decision makers, business owners and influential senior level professionals within the DC, Maryland and Virginia areas
. From all sectors of the workplace, they are career women with interest in innovation, being educated about business trends and proven business tactics, personal growth and how public policy impacts the rights, progress and success of women.
Benefits of attending SC 2014
- Find out how to create greater opportunities for yourself, attract media, investors and more business
- Return to your company with new information and strategies to forge ahead with a greater sense of
knowledge and authority
-Build connections with other professional women for future collaborations.
-Design an action plan in the form a professional "blueprint" that can be implemented immediately.
---
Meet Mona Austin, the Founder of Sisterhood Confidential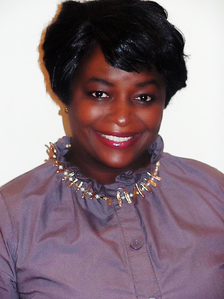 I could have lost it all. . .but I got BRAVE. Here's my story:Welcome!
I'm Mona Austin, the founder of Sisterhood Confidential. This is our sophomore production and I can hardly wait to see the impact the information, networking and collaborations will have on the lives and careers of the women who attend this unique event.
I have been a self-employed working mom for well over a decade. Handling the rigors that come along with the duality of being both mom and business manager has been both challenging and rewarding. Currently, I manage the daunting tasks of chasing dreams with my two school aged daughters, journalism endeavors and growing the Jireh Communications Group brand. In addition to Sisterhood Confidential, we have produced high profile signature events engaging celebrities and influential people in major markets across the country.
Eight years ago, one of the biggest events in my life occurred.
A cross-country move, diagnosis of Fibromyalgia and health scare affecting my one year old daughter came crashing down on me at the same time. I'd taken a hiatus from business to get acclimated to our new surroundings and most importantly focus on my family. So much pressure fell on me that letting go would have been easy. Instead, I bravely addressed life's challenges for my children' s sake and for myself.
It was the hardest transition I'd made in my life because I had to start fresh
as a mom and as a professional with no support system.
I realized every set back was a teachable moment, a set up for a come back!
I made it! That is why I created Sisterhood Confidential--the type of event for women in leadership roles that I needed during my transition with the goal of growing a national community of women supporting women in business. Sisterhood Confidential was created for the well-being of the total woman recognizing the social, professional, health and spiritual aspects of women's lives are essential to overall success. I am fully committed to encouraging women to reach their full potential while aiming to embrace a lifestyle that is "Happy, Fearless an Free." When your quality of life is at
that
level, you can achieve your wildest dreams.
This year I am very excited to utilize Sisterhood Confidential as a platform to bring attention to Domestic Violence
. Several high profile cases have brought the subject to the forefront of the media in recent months, but various forms of relationship abuse are a reality for many women daily. We are taking a stand against domestic violence by incorporating the #PumpsNoPunches Stiletto Challenge into Sisterhood Confidential to benefit the ACTS Turning Point Domestic Violence Shelter in Prince William County. I look forward to rising to the occasion with you at SC 2014!
---
---
---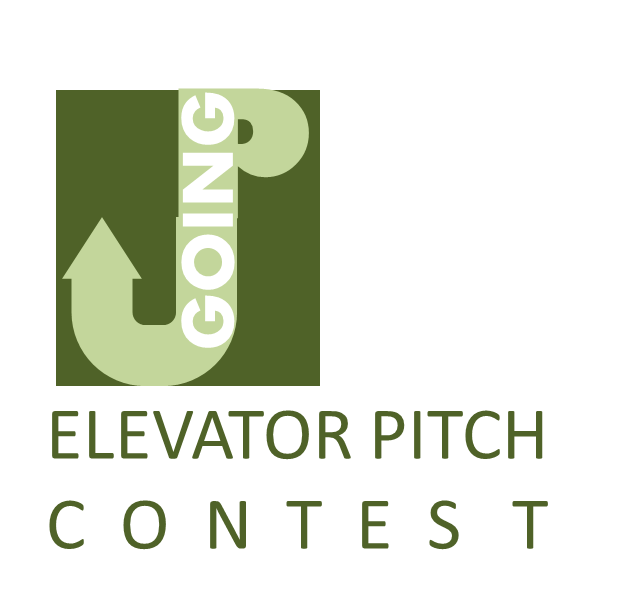 Win Valuable Marketing and Business Tools in the
GOING UP ELEVATOR PITCH CONTEST!
Tell me more. . .
Used primarily for networking or investor support purposes, the "Elevator Pitch" is a succinct description of a business, service or product. It describes what the business offers and what sets a product or service apart. The "Elevator Pitch" is a ready response that, if delivered smoothly with confidence, often helps seal deals. A good pitch engages the listener to the point they want to hear more. Entrepreneurs and business owners, participate in the The "Going Up The Elevator Pitch"Contest to gain more interest in your brand. Sisterhood Confidential speakers will evaluate and judge contestants. The contest is open to entrepreneurs and small business owners. The contest will leverage two businesses –one online, one offline -- with a marketing survival kit and more! A good elevator pitch is FOCUSED, CONCISE and INTERESTING.


---