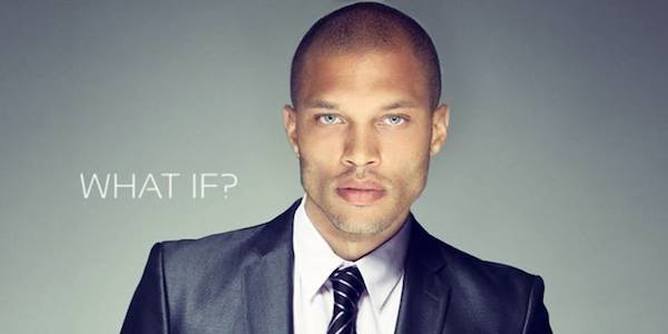 By now you've probably heard about the "fine felon" photo of Jeremy Meeks that went viral. If not, in short: it's a mug shot of a strikingly handsome man that has many women swooning.
The operative words in the last sentence are MUG SHOT! Meeks was arrested as a part of a massive weapons raid in Stockton, CA that involved the FBI! His arrest photo got over 50,000 likes in a day, the most the police department said they'd ever seen. The assumption is that the pic went viral because of his good looks. Any picture can be worth a thousand words, but the photo in question was only worth one: CRIMINAL, which did not seem to matter.
Due to the massive amount of publicity the photo generated people noticed his potential and mentally converted Meeks from a menace to a model.
Being attracted to him on the pages of a magazine would be completely understandable in such a context. Someone even photoshopped an image of the gang member dressed in a suit and looking like a male super model instead of a menace and marked it "What If."
How would this scenario of targeting customers with less than ideal traits unfold in the context of business?
In business the desired customers or customers a company finds attractive is called the target audience. Typically, members of the targeted group fit a specified demographics profile including such qualifiers as age, location, education and income.
What if a company only targeted consumers with the "potential" to pay based on the principle that you attract what you are attracted to? If most traditional business models that approach would not work.
Numerous business owners would go to bed hungry or shut their doors altogether.
The initial desire of a business is to get sales but ultimately the desired outcome is to obtain a long-lasting relationship or customer loyalty over an extended period of time.
Market research and prospecting are where the work of finding the right customer begins and it can't be based on looks alone. Client attraction combines brand positioning and employing the right tools to gain customers form your target market. For certain lifestyle brands and luxury brands in particular, an ideal client has to be able to afford the service or merchandise. Attract the customers that not only loo good on paper but can afford your product or service and tell others on the same customer tier about you. Your efforts will be more worthwhile when you
target the consumers that are most prone to pay.